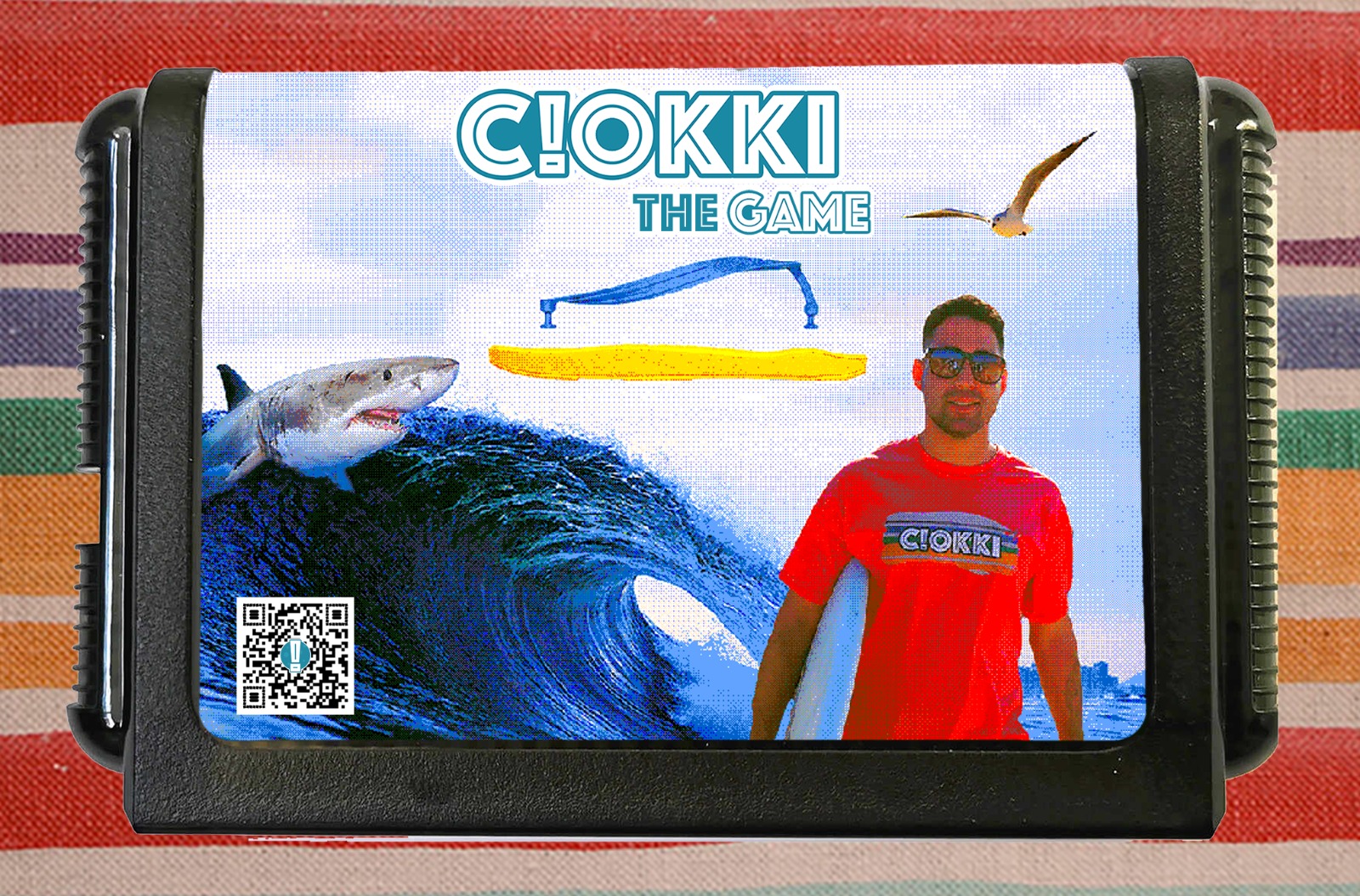 C!OKKI
SHARE AND WIN - OPEN COMPETITION! 🥇

Share your best score on socials with a tag @ciokkistyle, #ciokkigame and follow us. The first on chart will win a colorful pair of C!OKKI. VALID UNTIL 31.07.2021
DESCRIPTION

Ciokki is an advergame about the brand C!OKKI, the interchangeable flip flops.
This is an arcade endless game about surfing, where you have to make the higher score by avoiding the enemies such as birds, sharks and slow dudes like obstacles, meanwhile collecting all different colors of ciokki as possible... if you Die you can Buy!
CONTROLS

Tap the screen to jump
CREDITS
C!OKKi official site - https://www.ciokki.it/
Official Link to game - https://www.ciokki.it/ciokki-game
GAME DEVELOPER - Claudio Cimini
INTRO SOUND - Alessandro Apolloni
SOUNDTRACK - Surfing with the Alien, Joe Satriani cover by 8BitUzz
SPRITES RIPPED BY - Theou Aegis, Radspyro
Comments
Log in with itch.io to leave a comment.
wow bro tnku for this review it is fun, appreciate a lot 🙌
Anytime family whenever you come out with a new game let me know and i'll play it!!💕🔥🦾
Very nice, would make a nice little mobile game.
First Impression. Follow and subscribe if you like the channel. Inbox and subscribe if you want your game played :D?